Happy Tails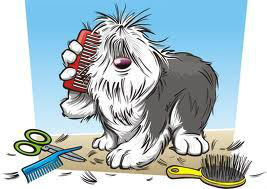 Happy Tails opening hours:
By appointment only, seven days a week between the hours of 7.30am till 7pm.
All guests must have their vacinations up to date for entry to Happy Tails.
They must have their vacination card with them for admission.
Happy Tails is fully Insured for our guests.
Prices: for standard heated kennels and cabins
€15 a night.
€25 for two dogs a night.
€30 for 3 dogs a night.
€35 for 4 dogs a night.
€40 for 5 a night.
€50 for 6 dog a night.
For deluxe vip stay in our home option
€20 a night.
10% discount for stays over 4 weeks duration.
All prices above are are based on using one kennel. For two kennels add on extra €5. For 3 kennels add on extra €10. For 4 kennels add on extra €15. For 5 kennels add on extra €20
Cattery: New purpose built cattery open
one cat is 10 Euro a night
two cats sharing is 18 a night
three cats sharging is 25 a night
Doggie Day Care: 10 Euro a day or part thereof.
Grooming:
By appointment only and prices will depend on the size and requirements of the dog
Special grooming rates will apply to guests who are already staying in the boarding kennels so while you are on holidays why not let them have a pamper pooch day.
NEW Pet Sitting Service 🤪🤪
We are able to offer a Pet At Home Service. We will look after your pet in their own home while you are away. This service will include a minimum of two visits to your home during the day. Playtime with your pet or pets of 30 mins with each visit. The cost of this service for one pet is 25 Euro per day. Any amount of pets catered for. Please contact us directly for prices for more than one pet. This price covers a radius of 25km. Outside that distance there will be a charge of 50 cent a km.
Collection and Delivery:
We are also able to offer a collection and delivery service for your pets if you require it. Additional cost will apply at 50 cent a km.
Lanesborough - Ballyleague - Strokestown - Kenagh - Ballymahon - Kilashee - Longford - Tulsk - Knockcroghery - Roscommon - Castlerea - Edgeworthstown - Mullingar - Athlone - Boyle -
Door to Door collection service available from Dublin
🙂
Comments
22.09.2022 10:19
Fiona Mullen
Hi Aoife the new purpose built cattery is now open thanks, fiona
26.09.2022 16:06
Aoife Neilan
Oh fab ! Do you have any availability at Christmas ? From the 23rd to the 27th , for 2 cats sharing .
22.09.2022 10:01
Aoife Neilan
Good morning,
Wondering if the cattery is up and running yet ?

Thanks,
Aoife
29.09.2022 10:16
Fiona Mullen
Hi aoife yes can book them in if you text me their details on 0830037577
19.09.2022 18:55
Richard
Hi,

Do you have stay for a cat? And if so how much is for the stay?

Many thanks
Richard
01.08.2022 14:59
Emma O'Gara
Have you availability from 2-5th Aug? 21 week Labrador, all vaccinated.
01.08.2022 15:19
Fiona Mullen
Hi we are fully booked sorry
08.12.2021 23:07
Kathleen Thompson
Hi I may b going into hospital sometime in the new year and may need a few weeks dog kennel care for my dog just wondering about the cost and your prices for that type of service Kathleen ?
09.12.2021 08:44
Fiona Mullen
Hi Kathleen, yes this is a service we provide the cost is €15 a night for a dog and we can organise collection and delivery. Dog will need it's vacinations. Any other questions please contact me
21.12.2017 13:33
StephanieRMontgomery
Thanks for posting a very sweet article. So much needed data I'll get. Thank u so much. http://onedaytop.com/herbal-extract-can-improve-brain-function/