Doggie Day Care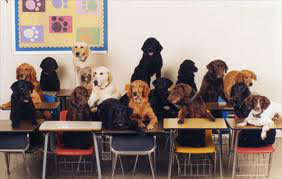 Doggie Day Care is the facility whereby if you have an emergency or you do not want to leave your dog at home during the day you can book them in with us for day care. They do need to have their vacinations up to date but all we require from you is a text message to book in your dog for day care and a time to expect them at. It is also a great way of socialising your dog. To book daycare text daycare to 0830037577 with the name of the dog and your name and the time you want them to come in. Four hours daycare is 5 euro but any time over that is considered a full day at a charge of 10 euro.
NEW PURPOSE BUILT INDOOR DOGGY DAYCARE OPENING SOON PROVIDING EXCELLENT ALL WEATHER FACILITIES FOR YOU DOGS.
Comments
09.08.2017 16:35
Fiona
Hi Jennifer that would be fine please email us at happytailsboardingkennels@gmail.com or phone 0830037577 and we can book your dog in.
07.02.2017 14:07
Karen Madden
Good afternoon to you, I realise this is short notice but would for have a space for my 14 month old lab/retriever Nero from the afternoon of 12/02 to 19/02. Have to go away unexpectedly. Many thanks
11.01.2017 20:54
Donna kennedy
Hi, I'm interested in using happy tails for my french bulldog Zeus. He is 5 months and has all of his shots. What's the process to get him into daycare
07.02.2017 16:23
Fiona
Hi karen yes we would have room if u email happytailsboardingkennels@gmail.com or ring us on 043 3330804 or 0830037577 and we will book him in. Thanks
12.01.2017 20:07
Fiona
Hi Donna, just message us or give us a call and we will book him in 😋🐾